From everyday life and beyond Dr. Steve Milligan will get your back, back on track.
Appointments In Fall River Mills
Text us for a quicker response
Please print and fill out the new patient paperwork from our website prior to your appointment and text or call us to schedule your appointment.
We apologize ahead of time...... we do not bill insurance companies and have limited appointments available.
Could chiropractic care help you? Chiropractic offers natural relief of chronic pain, headaches, disc disorders, and personal injury cases. Chiropractors help newborns, infants, teenagers, adults, and seniors. And health-conscious Fall River Mills families choose Dr. Steve Milligan, Board Certified Chiropractic Atlas Orthogonalist.
Serving the Fall River Mills, Redding, Shasta & Alturas Areas & Beyond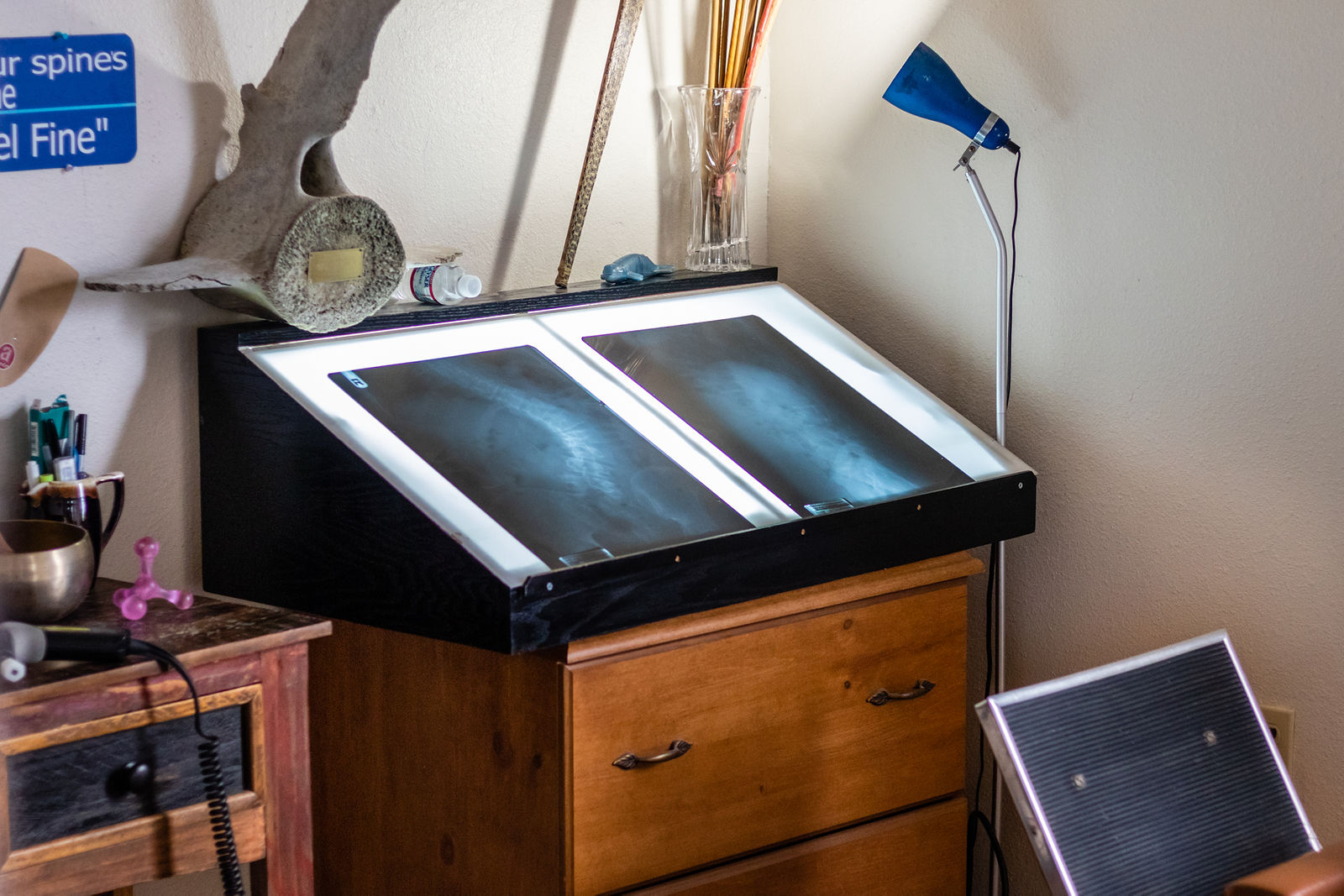 Dr. Milligan, a Board Certified Chiropractic Atlas Orthogonalist, is one of very few specialized atlas chiropractors in the United States, and a teacher of the Atlas Orthogonal Technique, a science-based approach.
Chiropractic is safe, simple, and effective. But not all chiropractors are the same!
Can his unique approach to chiropractic help you? He has helped many Fall River Mills-area residents who went from chiropractor to chiropractor and finally found results in his office. Patients have traveled from all over the world to see Dr. Milligan, all seeking to receive his precision Atlas corrections.
Dr. Milligan treats patients Wednesday, Friday, and Saturday in his Fall River Mills, CA office. Call today!
Happy Clients Keep Our Office Happy
Dr. Milligan will be honest and tell you if he can help or not. He listens to you. It is apparent he cares about his patients and wants them to feel the best they can. He explains how his adjustments work and help. His positive attitude an outlook on his life make me glad he is part of my health care and life.
- C.T., DANVILLE CALIFORNIA
To be safe, By Appointment Only:
Regular Business Hours: We treat patients Tuesday, Wednesday, Friday, and Saturday in Fall River Mills, CA. by appointment
 Closed Monday and Thursday.
Chiropractors Shine in Pandemic
In 1918 Spanish flu Pandemic:
Medical Doctors lose 934 patients
Chiropractors lose 10 patients