Atlas Orthogonal Chiropractor
About Fall River Mills Chiropractor Dr. Steve Milligan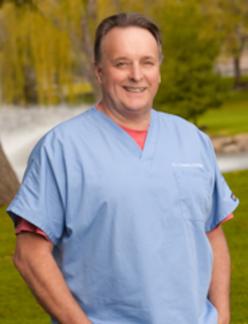 Atlas Orthogonal Chiropractor Shasta
Delivering quality chiropractic care to the Fall River Mills communities since 2006, and the world since 1995.
Chiropractor, Steve Milligan has worked to help others for over 40 years. As a Board Certified Chiropractic Atlas Orthogonalist for the last 12 years, he is one of very few specialized atlas chiropractors in the United States, and a teacher of the Atlas Orthogonal Technique, a science-based approach.
Dr. Milligan's patients come from local and nearby Fall River Mills, CA communities and as far away as Hawaii, Hong Kong, Canada, Bolivia and across the United States – all seeking to receive his precision Atlas corrections using a precise vectored chiropractic adjustment based on math, science, and art.
"I seek to find the problem, help to solve it, and get out of the way to let the body fix itself."
Our motto is "when your spines in line, you will feel fine."
He believes that when you can balance the head on the cervical spine, the nervous system calms, and the body regains its ability to help itself and start healing. No great pill, surgery, physical therapy, acupuncture, healing art or chiropractic correction works in isolation. Your nervous system commands every function and communicates with every cell in your body, with a healthy nervous system, the body can heal itself as it was designed to by the higher power.
"It is my mission and blessing to experience a patient regaining health after many years of suffering, seeing their life force and smile return, after being told they would have to live with their suffering." – Dr. Milligan
Contact our Fall River Mills chiropractic practice to make an appointment.
What Is Atlas Orthogonal?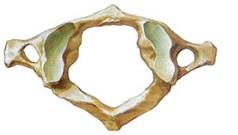 Atlas Orthogonal Chiropractic is a technically advanced, scientific, revolutionary procedure that has been refined over the past 63 years. This technique differs from traditional chiropractic with a gentle, light force instrument adjustment to the Atlas bone.
Your spine is your pillar of life. The Atlas bone is at the top of the pillar and therefore the most important link to the rest of your spine.
It is a 2-ounce bone that supports the base of the skull, which weighs 9-17 pounds.
The Atlas supports the weight of the head most efficiently in the orthogonal position.
This procedure is a painless and safe spinal correction, which restores body balance and improves body functions through alignment of the Atlas vertebrae.
Who Needs Atlas Orthogonal Chiropractic?
When most people think of Chiropractic they think of neck pain, back pain or muscle aches.
An Atlas Orthogonal Chiropractic adjustment can help your body work better for many health problems you may have.
We have patients that are newborns all the way to their 90's.
Many symptoms can be relieved by the Atlas adjustment. We have had positive results with such conditions as:
Arthritis
Chronic Fatigue Syndrome
Fibromyalgia
Autism & ADHD
Head bumps/Concussions
Scoliosis
Asthma
Chronic Pain or Stress
Athletic Injuries
Auto Accident/Whiplash
Neck & Back Pain
Herniated Discs
Sciatica
Carpal Tunnel
Migraines & Other Headaches
Poor Posture/Stress
Seizures, including Epileptic
Leg & Arm Numbness
Sinus Problems
Allergies
Dizziness
Bells Palsy
Horner's Syndrome
Trigeminal Neuralgia
Birth Trauma and, even Multiple Sclerosis
Nerve irritation can cause:
Pain
Numbness
Tingling
Reduced or painful range of motion in neck, mid-back, low back, and hips
Structural distortion leading to poor posture
Leg length difference
Bodyweight imbalance
Muscular imbalance leading to muscle tension and/or tenderness
Progressive degenerative changes in vertebrae, discs, and/or disc spaces
If your head is not properly balanced on your neck, or misaligned, there can be shifting of your spine and reduction in your body's ability to achieve optimal health.